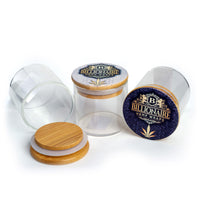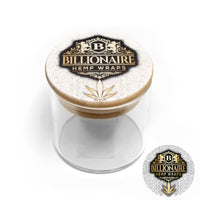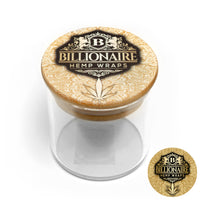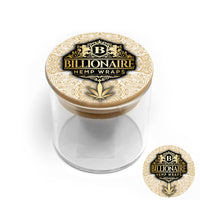 billionairehempwraps.com
BILLIONAIRE HEMP WRAPS - Large Glass Jar
Store your legal herbs in style!  The Billionaire Hemp Wraps Large Glass Jars are high quality and durable made from borosilicate glass. These glass jars have a bamboo wood lid with silicone sealing loop which creates an airtight and moisture proof environment to keep your legal herbs fresh. 
Choose from 4 different color designs.  
Size: (W x H) - 2.75 x 2.75 Inches.
Capacity: 4oz